I bought this some time back and have been dying to use them. Unfortunately I tried to wear this out a couple of nights ago without practicing. Needless to say I almost ruined my eye makeup and had to settle for a set of Ardell's which were so much easier to put on.
I paid SGD$41 for these so damnit I am going to make them work! I picked a Saturday where I had all the time in the world to experiment with it and this is what I came up with.
These lashes have a thicker band which is quite stiff and hard to work with as compared to the invisible bands that Ardell has. I took hold of the ends of the lashes and waved it up and down to soften up the band. It was more difficult to place them on correctly. I also realised that even after shortening the lashes I still had to trim them some more to make them more comfortable to wear. They also felt heavier and less comfortable to wear than Ardell's. But I must say I really love how dramatic they look. Definitely for nights out only.
All in all I find Shu lashes more difficult to wear but they are worth making the effort because you can't get lashes like these at the drugstores. If you buy Shu lashes, you can go down to any of their counters at anytime, the friendly MAs there will help you to put them on at no extra charge. I think it would also be a great opportunity to learn some tips from them.
I'm wearing my lastest blush acqusition here, Korres Zea Mays blush in Natural
Face:
Giorgio Armani's Fluid Master Primer
Giorgio Armani's Lasting Silk UV Foundation
MAC's Select Cover Up in NC35
YSL Touche Eclat
Giorgio Armani's Loose Powder
Cheeks:
Korres Zea Mays blush in Natural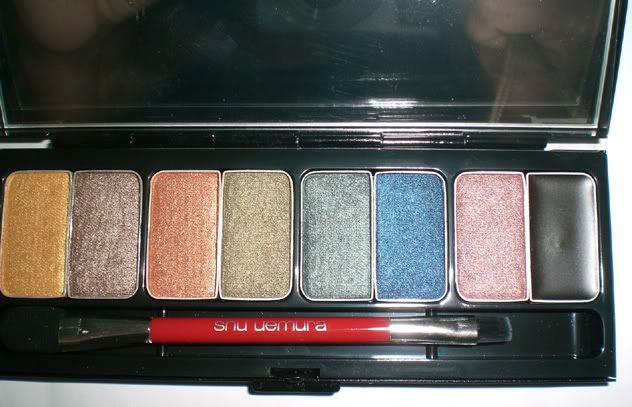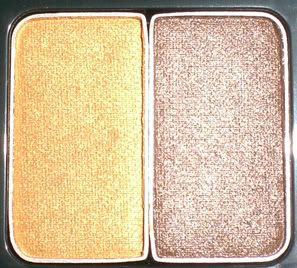 Eyes:
Shu Uemura Midnight Winter Sakura palette (gold and brown)
MAC eyeshadow in Mothbrown and Shroom
MAC Fluidline in Blacktrack
Urban Decay 24/7 eyeliner in Burbon
Korres mascara
Lips:
Chanel Rouge Coco in Mademoiselle