Left to right
MAC Cheek, Springsheen blush and Eversun Beauty Powder.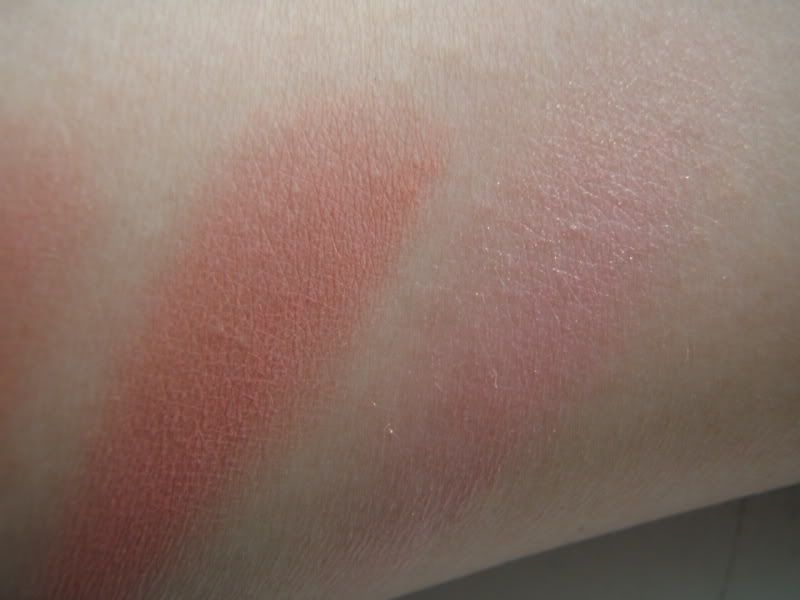 Left to right
MAC Coppertone blush and Nars Orgasm.
I have alot more peach powder blushers. I always layers these on top of my cream/gel blushers to make them longer lasting and create more dimensions to my face.
I used to buy only matte blushers but lately I'm more inclined to blushers with a little shimmer and shine. Coppertone was my very first MAC blush. As you can see it is really quite dark, I don't use it as often as I like. I think it may work better as a bronzer. Cheek, Eversun and Orgasm are my current favourites.
I use Cheek when I want a polished and natural look. When I want to look bronzy I go for Eversun. I can pair Orgasm with almost anything. It is very pretty. Its got gold shimmers along with a nice blend of Peach and gold.