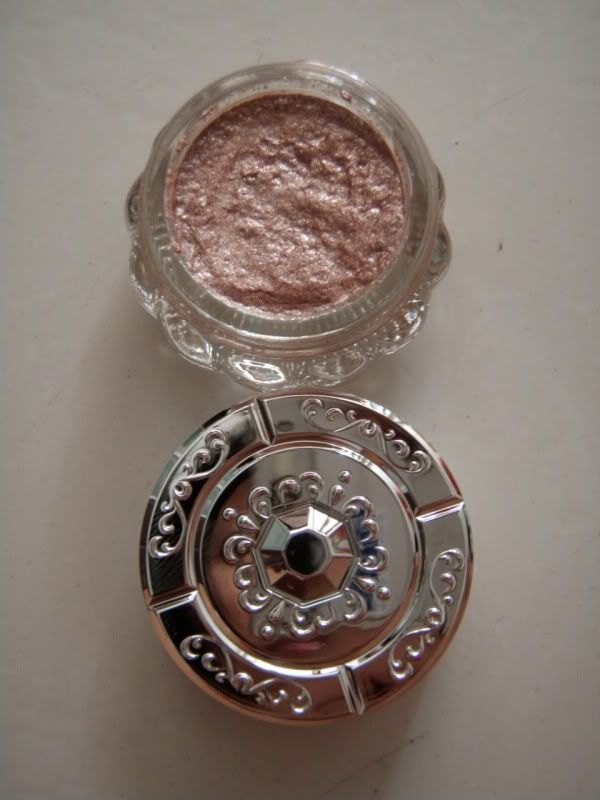 I'm not sure why this is called Platinum Satin, I don't see any platinum in it. The colour of the pot looks like a beigy pink to me. You can see the list of colours available and the price comparison I made when buying this from different sellers here. The previous post has a more in depth review of Jelly Eye Colours.
I tried using this on top of Urban Decay's primer potion to see if there was a difference in staying power and glitter fall out. The only slight difference I felt was it didn't apply as smoothly with the primer. I wore my makeup from about 11 a.m. till 6 p.m. today. My eye makeup still looked fresh, there was a little glitter fall out but my eye makeup especially my eyeliner was not smudged at all. My conclusion is that Jelly Eye Colours are long lasting and crease resistant (I have very oily eyelids).

That being said this colour is a little blah for me. I think you need to pair it with darker colours for it to stand out in your eyes. I think Platinum Satin makes for a good all over base colour. For today's look, I used this palette to pair with Platinum Satin.

1) UD Primer Potion all over eyelids.
2) Platinum Satin halfway to the eyebrows.
3) Lighter brown from the palette below applied up to the crease.
4) Darker brown from the palette at the outer corners of the top and lower eyelids close to the lashes.
5) Creamy white from the palette on the inner corners of my eyes.
6) Lined with MAC Powerpoint in Stubborn Brown.
I was very happy with my eye look.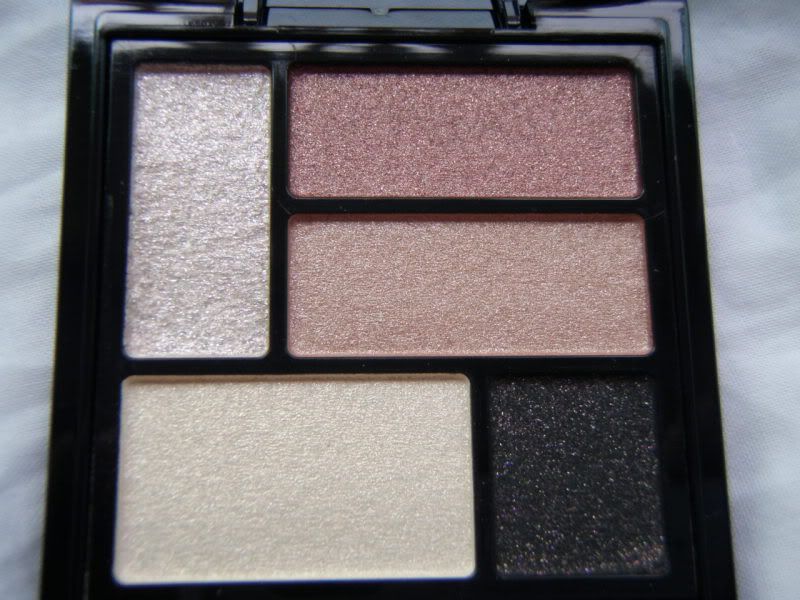 Just because the colour isn't as exciting as I wished it to be.
Ratings: 3 lipsticks