I really love this colour. Midnight shine is a pigmented dark blue with multi coloured glitters. When layered lightly, it becomes a bluish grey. When you put on more layers, it becomes a dark blue.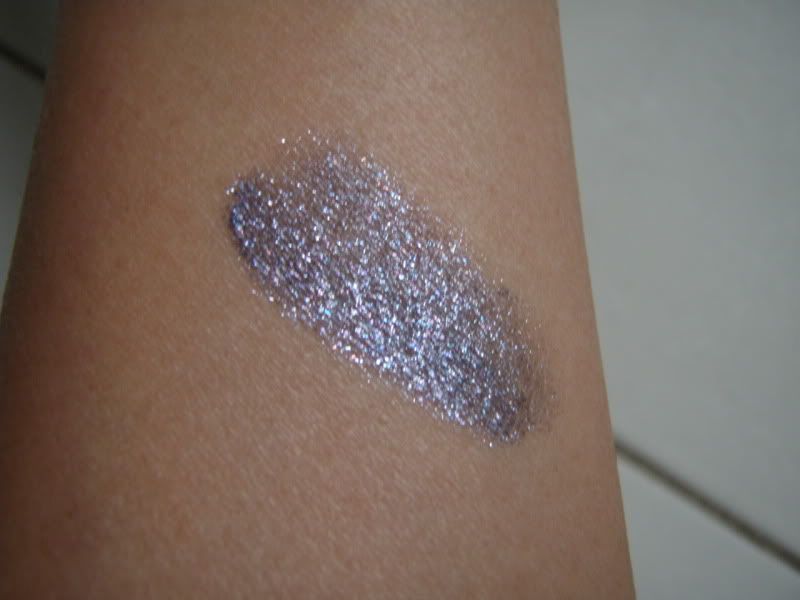 You can see my review of Gemstone Green
here
and Platinum Satin here.

Jelly Eye Shadows are truly

wondrous

things. I didn't have to rely on an eye primer. It is best you don't put any because application is much smoother this way. The best part is my eye makeup is almost smudge proof and no glitter fall out at all.
Midnight Shine pairs well with greys, blues and black for great smokey eye looks. If you are not into dark eye looks, just layer Midnight Shine lightly over eye lids for a nice bluish grey look.
If you are only getting one Jelly Eye Colour from Jill Stuart, this is the one you should get.
Ratings: 5 lipsticks and then some :)