I like using highlighters just under my eyes, on top of my cheek bones to give it a sunny glow. These are some of the each highlighters than I have.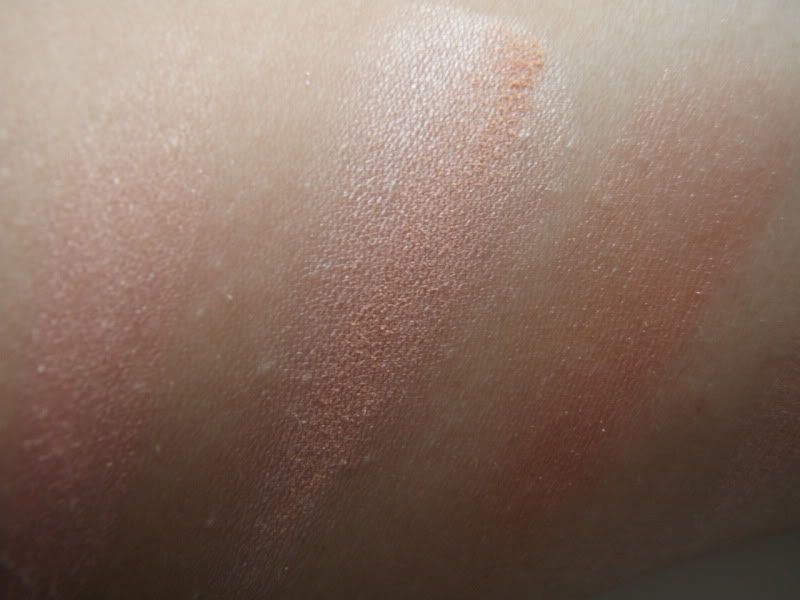 Left to right
MAC Apripeach Pearlizer, MAC Pearl Sunshine Beauty Powder and Laura Geller Golden Apricot.

I'm falling in love with Apripeach after neglecting it for so long. I don't like the container which comes with a sifter. Too much product comes out when you accidently tip the container. I use my fiber optic blush brush to pick up product then gently shaking away the excess before applying nto my face. The powder is very fine and soft and it gives a subtle peach gold glow to my face.
I don't really like Pearl Sunshine because instead of giving me a glow, it just makes my face look shiny.
Golden Apricot is quite pigmented and works equally well as a blush. A normal blush brush picks up too much pigment so I use my trusty MAC 187. Its quite similar to MSFs as it is a baked highlighter.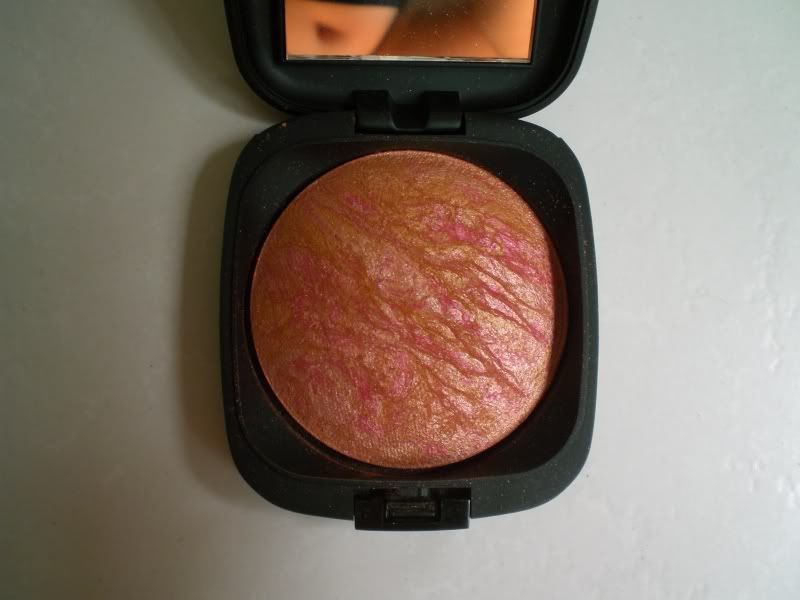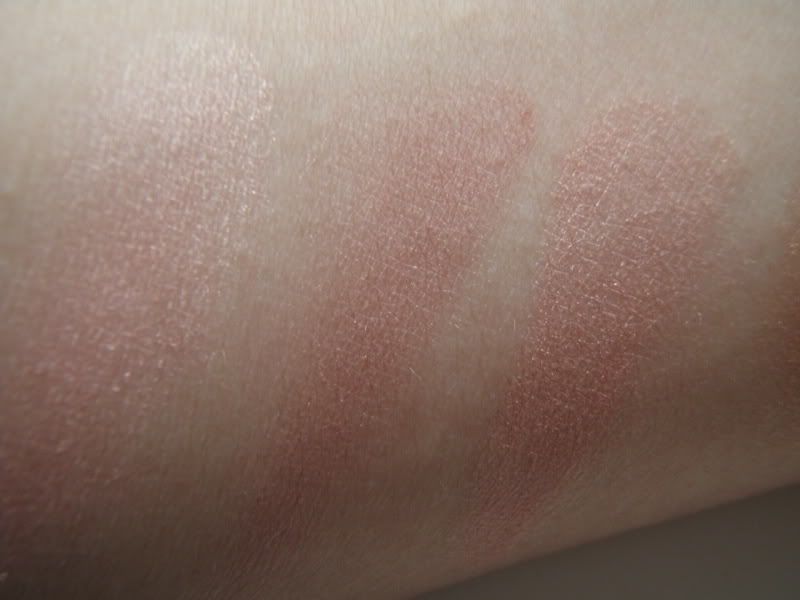 Left to right
Stila Mandarin Mist (Light side, dark side, blended together)


I received this as a gift. The lighter side can be used to highlight while the darker side as a bronzer or for contouring. When mixed together it looks like a dark peach. Quite a warm colour. It has lots of shimmer so I have to be careful when applying this so that I don't look like a disco ball.