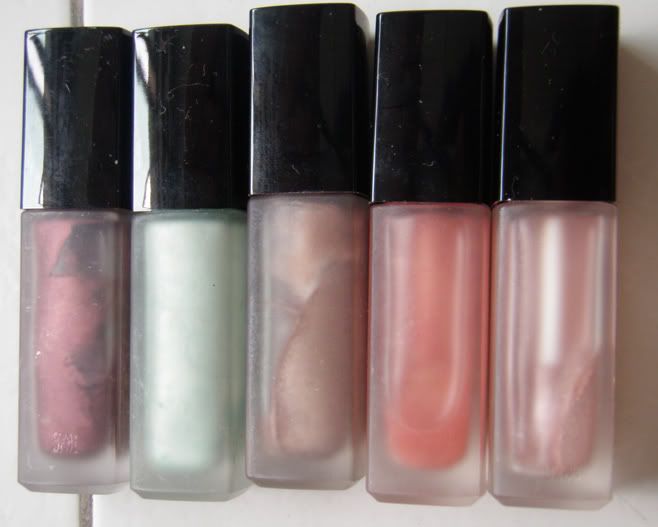 These are Chanel Ombre D'eau or Bi-Phase Eye shadows.
Taken from the website:
Bi-phase eyeshadow, fresh , iridescent effects. A luminous makeup result that can be adapted to achieve a subtle or intense look and long-lasting makeup hold. The eyelids are adorned with shimmering shadow. A veil of freshness glides over the skin, without creasing or causing the skin to dry out.In a frosted glass bottle an initial burst of freshness with a veil of mother-of-pearl and powder This creates a "liquid powder", which melts onto the eyelid like a fluid, leaving the eyes sparkling with freshness and light.Shake well before use to mix the two phases. OMBRE D'EAU can be used in two ways: for an intense makeup look, apply to upper eyelid and leave to dry for a few seconds before moving the eyelid. For a more subtle effect, apply over the entire eyelid then blend with the finger before allowing to dry.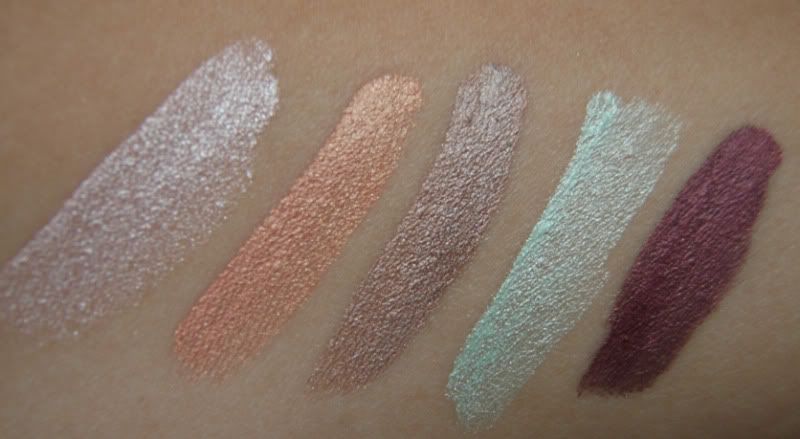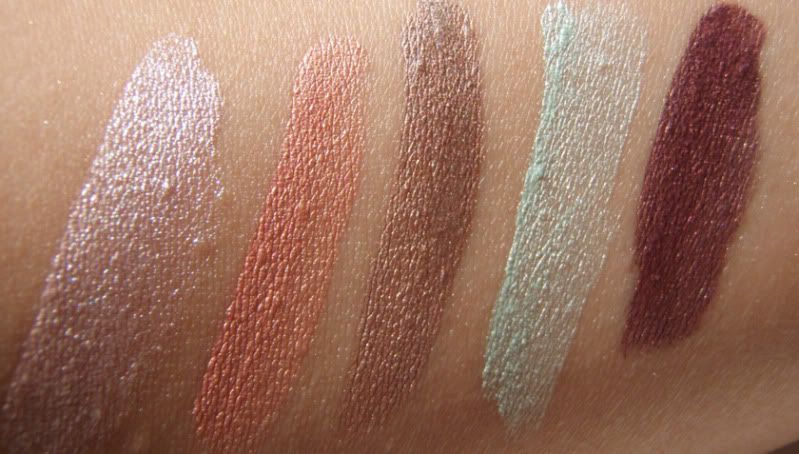 From left to right: Source (champagne), Bay (Coral Copper), Sand (Brown), Glacier (mint green) and Fountain (dark plum)
These can be used on their own or layered for a more intense look. Source can be used as an eye shadow base or on the brow bones as a highlight. They are generally more long lasting than the Shiseido Hydro-Powders that I reviewed earlier. I can apply eye liners on them without them smudging too much.
When applied they leave a cooling sensation and even after it dries it gives the eye a almost metallic wet look that looks really gorgeous. They dry quickly but you have enough time to blend them with your fingers. They do not have shimmer but are shiny.