I'm a bit of a snob when it comes to makeup. I like my makeup expensive, partially because I feel we pay for quality and packaging. I hate spending money on stuff that isn't good. Because of that, I think sometimes I miss out on things that are value for money and are really good in quality. I was at Watsons in Hong Kong when I chanced upon the Kate Glam Trick eyeshadow palettes. I did a swatch of a gold palette because the gold shade caught my eye. I was pleasantly surprised to find that the eyeshadow was soft and well pigmented. It had quite a bit of sparkle and shimmer. I knew I had to buy one to try. But which to choose? All looked so pretty.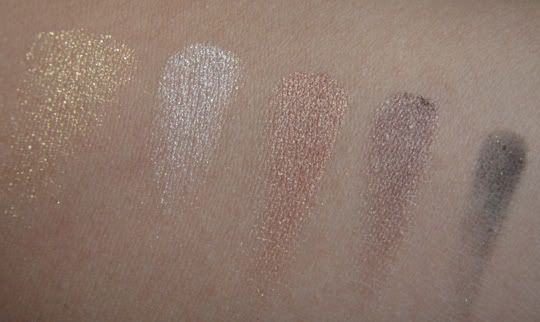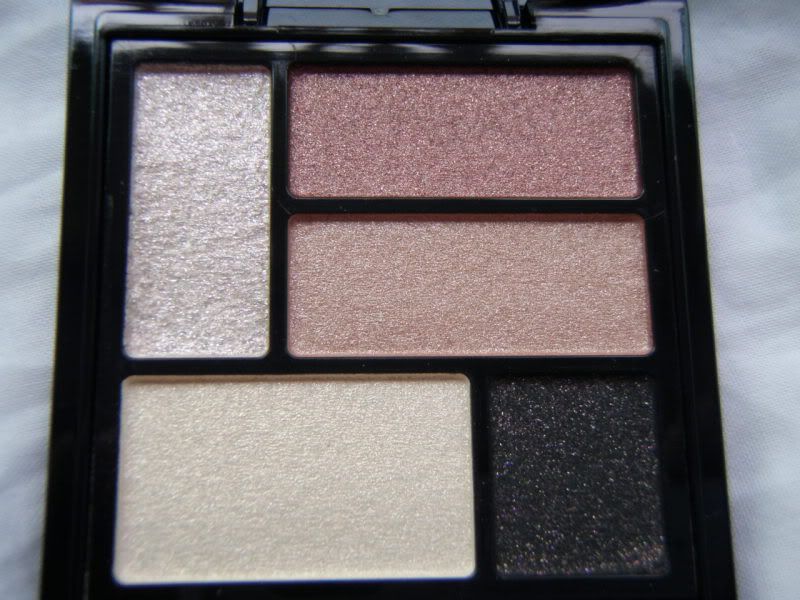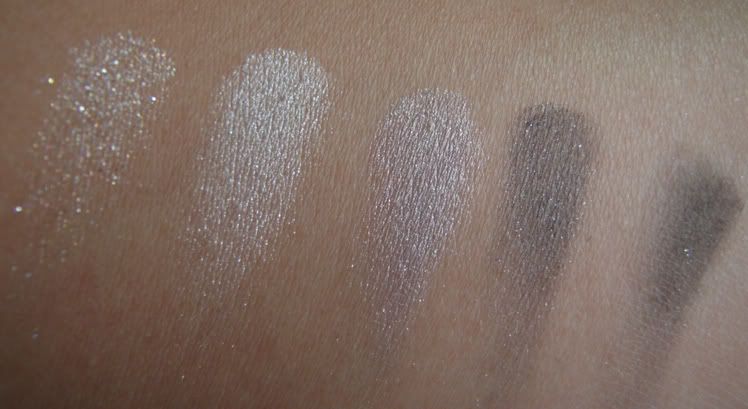 The colours on the right most end of all swatches are the liner colours. The colours on the left end are finishing shades that you gently tap on your eye to add sparkles and shimmer.
Here is a very detailed instructions on how you can make use of the shades.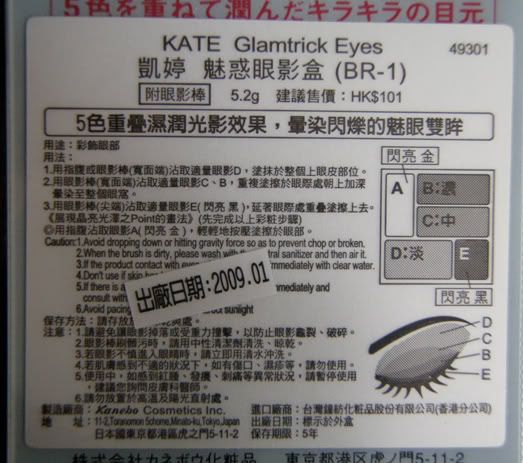 These make for really great smokey eyes. Shades B, second to the right of all swatches are really pigmented. With a good eye base such as Urban Decay's Primer Potion, the colours pop out and last until you decide to take it off. I just wish they had more exciting colours!
The palettes are housed in a sturdy black plastic casing with transparent windows so you can see what shades are inside. They are small so they are very handy to bring along. They come with a small duo ended sponge application, one for eye liner application and another for eyeshadow.
There are altogether 5 palettes. The other two being BU-1 (Blues) and GN-1 (Greens)
These are definitely well worth picking up if you happen to be somewhere in Malaysia or Hong Kong. 5 colours in a handy little palette for about $20 whats not to love.