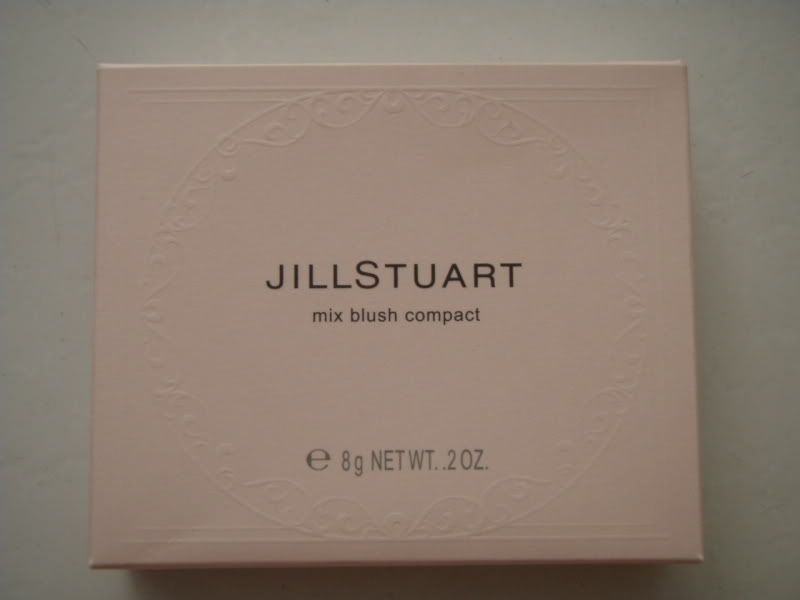 Jill Stuart Mix Blush Compact according to quite a few sources are one of the few must try items. Everyone gushes about how pretty the packaging is and how nice the colours are. Being a blush fanatic, I obviously had to try one.

Taking to account my NC30-35 skin tone, I need one that would show up on my face. That was the reason why I choose Rose Bloom. There are 8 shades

altogether

.
01 Baby Blush
02 Rose Bloom
03 Coral Glow
04 Hot Cherry
05 Pastel Peach (New colour!)
06 Fresh Apricot
07 Lovely Tulip
08 Romantic Poppy
Gooddealer

only sells two of them, Lovely Tulip and Romantic Poppy for

HKD

349. ($65.74

SGD

)
Adam Beauty has Rose Bloom, Coral Glow and Fresh Apricot selling for

HKD

355. ($66.87

SGD

)
Ichibankao

seels

all except for Pastel Peach for $60.50

USD

. ($88.33

SGD

Wow!)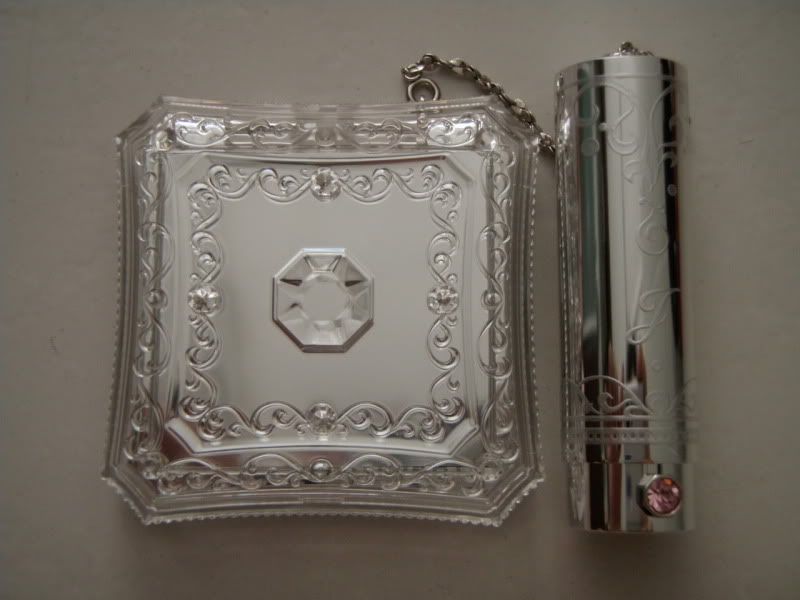 This is not a big compact, there is about 8g of product. It fits into my palms. As you can see, super duper cute and pretty casing. The plastic feels heavy and durable. The chain is detachable. The retractable blush brush feels soft and dense. It picks up more product than my normal MAC blush brushes. I think there is a good reason for that. If you scroll down, you will see that the blush is very sheer. I ran the brush through the blush a few times so you can see how it looks on the brush.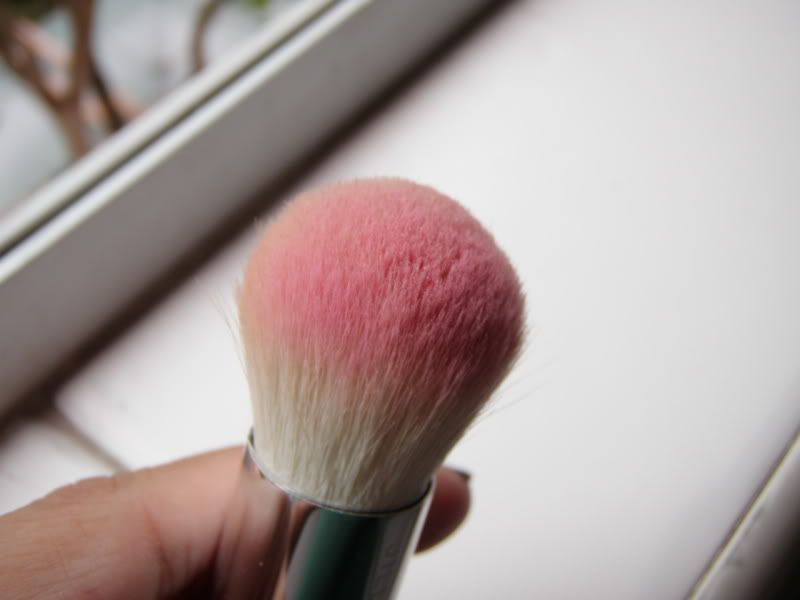 On my hands, you can barely tell that there is blush on it. It has pearly pigments so it is

glowy

. I wore it out today without using cream and liquid blushers underneath just to see how well it showed up. I applied it quite a few times before I could see some pink. The pearly pigments gave my cheeks a glow. If I still had oil control issues two months ago, I

wouldn't

have liked it. But now it is something I like. If you have big pore issues and don't like them emphasised you may not like it. I'm used to more pigmentation on my blushers so I probably will use something under it to get it to show up more.
I can see why the fairer ladies love

JS

blushers. I kind of have a sneaky feeling

JS

makes blushers for fair skinned people. So if you have a

skin tone

anything like mine or darker, you probably want to skip this. I have a feeling I would like Romantic Poppy and Coral Glow better because they look darker.
If I were to compare this to the powder blushers I own, I think MAC blushers provide better value and pigmentation. Of course

JS

beats MAC in packaging hands down. I'm not sure if I would be buying another one.
Of course I'm still going to use this. For days when I want

just

a hint of

glowly

pink. I can just imagine whipping this little beauty out in the ladies and have my gal pals oohing and

aahing

over it.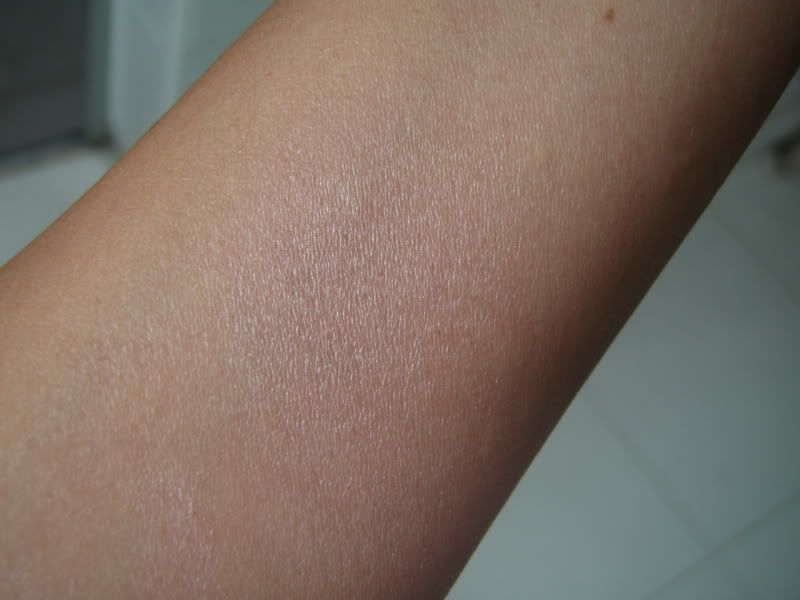 Ratings: 3 lipsticks