Usually when I'm on a trip I go crazy at the DFS shops. So this trip for me to not find anything worth picking up which is really rare. Anyways, I find that the counters don't usually have up to date collections. I was hoping to pick up Bobbi Brown's new Sheer Colour Cheek Tint in Coral and Dior's Lip glow. I couldn't find any of these so I settled for a waterproof Diorshow mascara.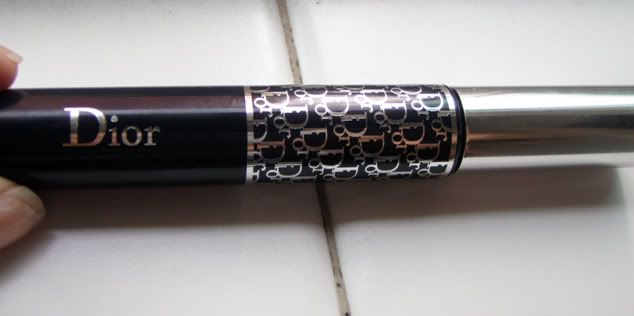 I've been wanting to compare this with Chanel's Inmitable Mascara.
Imagine my horror when I received an email from Bobbi Brown saying that there was a 25% discount till Thursday. I tried desperately to order some stuff but the slow connection at the hotel just didn't allow it. So in the end I missed out on that sale. :(
I went over to Festival Walk at Kowloon Tong MTR. Festival Walkis a huge mall that has an ice skating rink inside. It has many up market brands plus a well stocked super market. There are many cosmetic brands to be found too. The two shops I desperately wanted to have a look at. H & M and Giorgio Armani cosmetics. I didn't find anything good at H & M, this is the second time and I was quite disappointed. I did manage to get three items at Espirit (they were having a 50% off on some items). I bought a navy blue dress at $38. I bought a black short sleeve sweater, the navy blue dress and a altheletic hooded tunic for about $112 together. Uniqlo had quite a few items for DH and DS and I bought them quite a few sets of shirts and shorts.I had planned to get from Giorgio Armani a foundation and loose powder. Even though I have many at home, I couldn't resist trying them out considering the rave reviews by MUAers.
Lasting Silk UV Foundation in Shade 7, Loose Powder in 02 and Fluid Master Primer.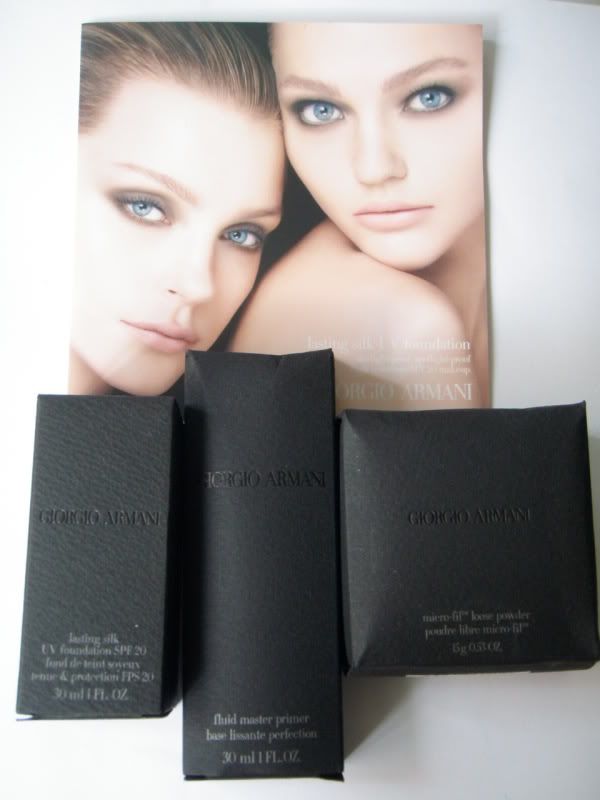 On our way back to the station I hopped over to Watson's just to look at the drugstore line cosmetics available. I'm always curious about the Japanese cosmetics but never felt the urge to buy any. Well I was playing around at the Kate counter. I'm not sure if we have them in Singapore. The colous just don't look exciting enough. I took a swipe of the gold in one of the palettes and my gosh the way it glittered in the light was really pretty. The other colours when swiped looked well pigmented and soft too. I decided to buy one to try out but alas I couldn't decide which of the palettes to buy so I bought three!
Over the course of the next few days, I picked up a really cute red crystal apple pendant at Swarovski and DH bought me a pair of really cute Wellington boots. It is really hip in Hong Kong. I see girls wearing this all over the place especially when it rains.
On the last day at the airport, I bought some Disney trinkets.