I recently bought my first Urban Decay lipstick. What attracted to be at first glance was the really cool lipstick casing. Because I bought I few items, so I got a free lipstick sample.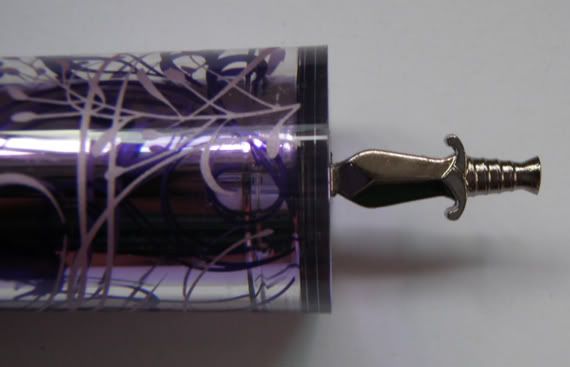 Check out the really cool dagger. Best part, the lipstick tube is made of purple metal not cheapo plastic.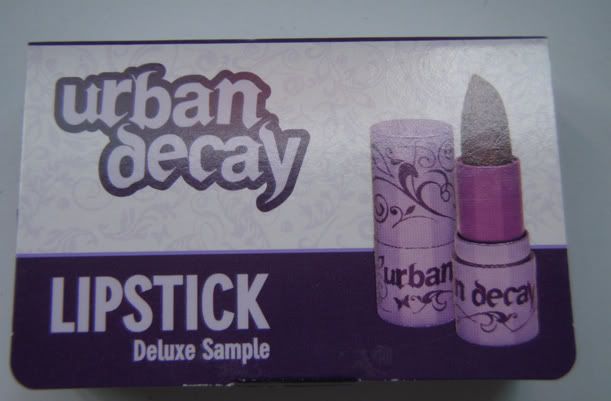 I just love that they call lipsticks weapon of love. Isn't it just so?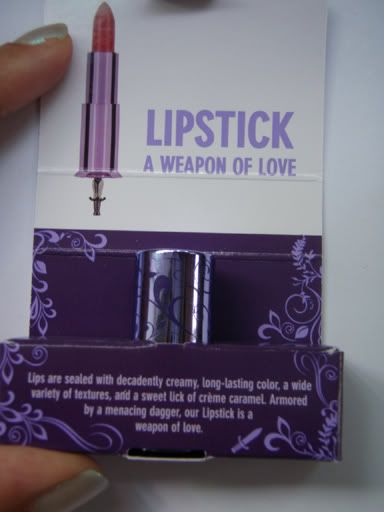 I hate lipsticks that are drying. I love emollient ones that don't chap lips. My favourite colours are neutral colours that suit my NC 35 skintone. After looking at swatches from Karlasugar (View swatches from Karlasugar here) I settled for Rush which was described as a neutral pink in a sheer cream formulation. Indeed it was. Warm enough to look great on me without having me too like a washout. It was a creamy semi sheer shade. It wasn't the most long lasting. Lasted till mid morning but repplication was a dream.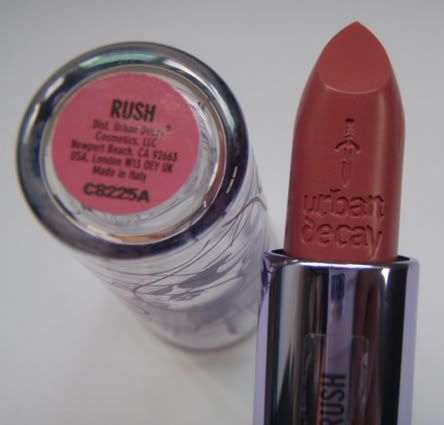 Sellout is a warm neutral with a full coverage cream formulation. This would look good with neutral eye makeup.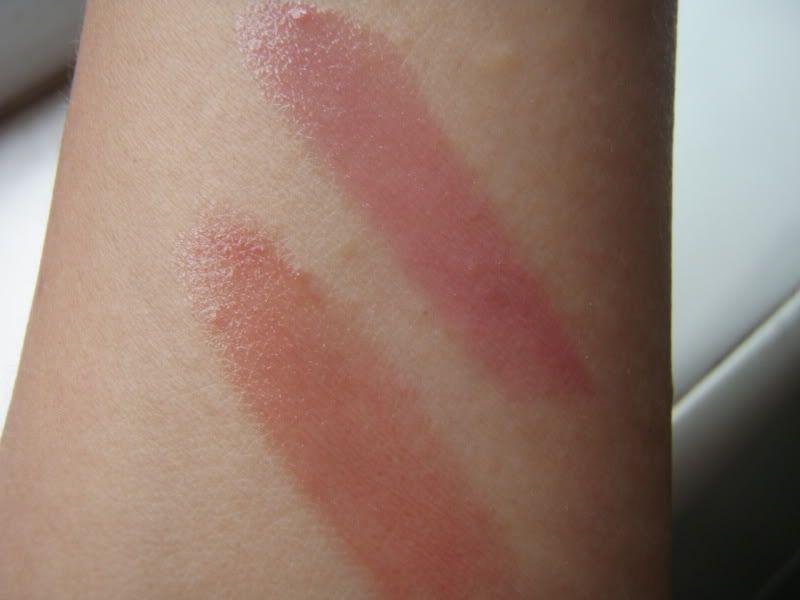 I definitely give these lipsticks a thumbs up. Urban Lipsticks do not contain animal products at all. They are vegan friendly. Neither are they tested on animals. At $22 USD and if you wait for their Friends and Family Discount of 30%. It is worth picking up. There is a total of 23 shades with different finishes such as full coverage, sheer, semi-sheer, cream, sheen and shimmer.

Check the website
here
for a detailed and true colour depiction of the lipsticks. It even helps you to sort the kind of lipstick formulation you desire.
I'm lemming Indecent, Love Child and Tease.