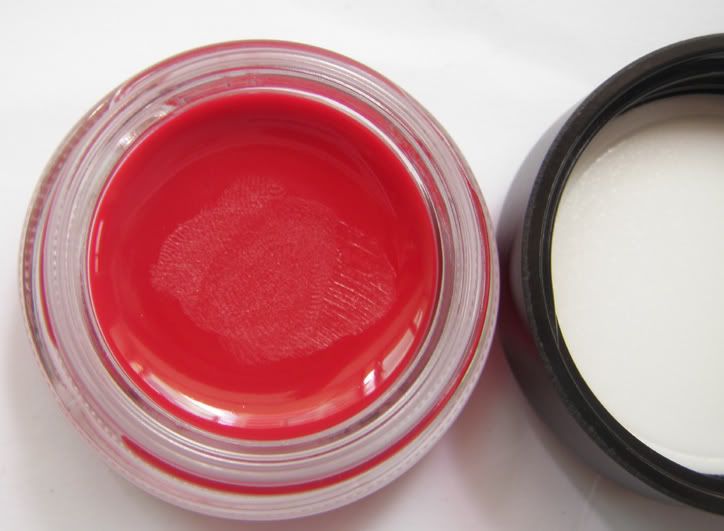 Just A Pinch came out with the MAC A Rose Romance collection. The moment I heard that there was a gel blush I was on the alert. After all, I'm especially crazy about blushes.
Although it is a scary red in the pot, it is a lovely sheer rose red. It is not oily and dries fast. It lasts for a few hours but the convenient portable pot allows for touch ups. It works great as a rosy lip tint too. Just make sure you apply some lip balm before hand and gently tap the tint on your lips.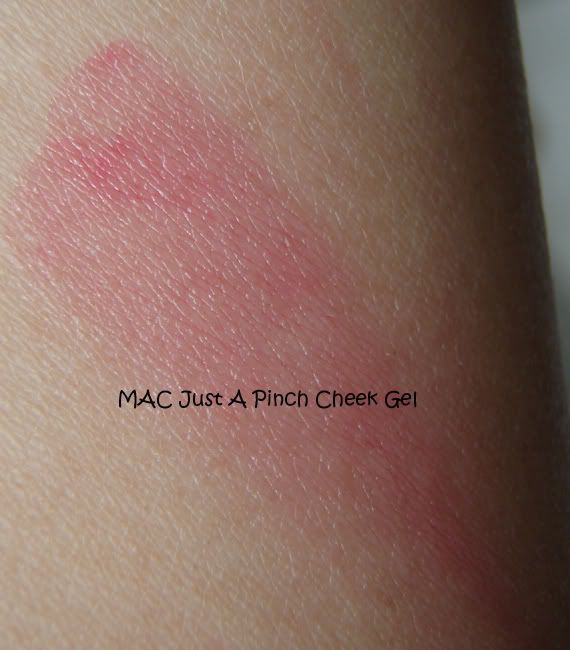 It comes in a heavy glass pot but it is small enough to slip into your purse. The opening is wide enough for you to put your finger in there with scratching it with your finger nails.
I'm looking forward to MAC creating a few more colours. This is unfortunately a limited Edition item, so get it while you can. I have a backup just in case.
Ratings: 5 lipsticks