Within a span of 2 weeks I have managed to buy a total of 4 Dazzleglasses. I think I went totally crazy with all the glitter! My latest additions are Extra Amps and Goldyrocks.
Extra Amps is a cool pink lipgloss with lots of silver and blue glitter. Goldyrocks is sheer yellow lipgloss with gold and silver glitter.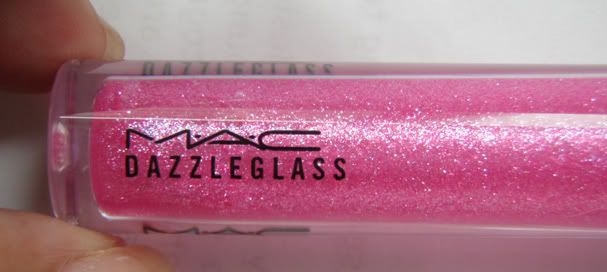 Baby Sparks my earlier purchase is a sheer milky pink with blue glitter. This is so amazing when paired with nude pink lipsticks.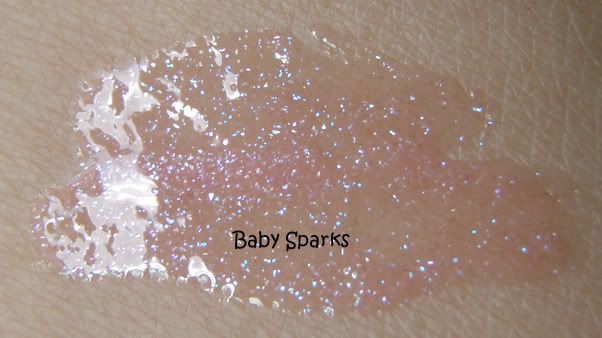 Girl's Delight is a warm coral colour with gold glitter. Great when paired with warmer lip colours.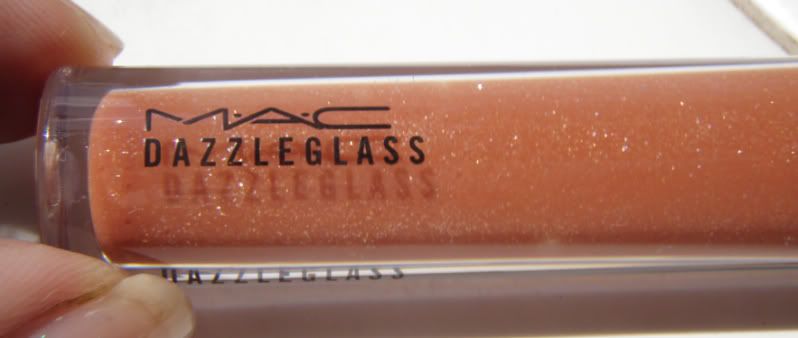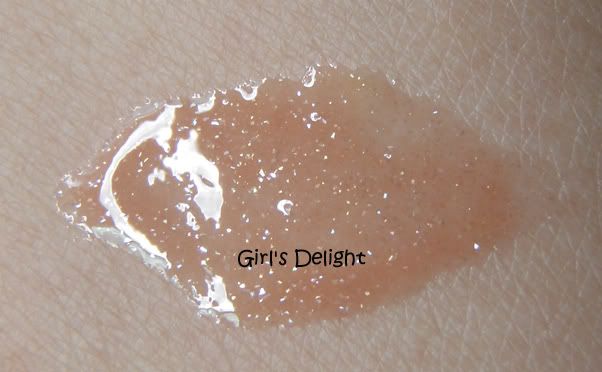 Dazzleglasses have a sticky and thick consistency, although not as thick as lipglasses. If I were to compare this with Chanel Glossimers, I would prefer the consistency and feel of Glossimers. But because it is tacky and thick, it lasts a lot longer than Glossimers. Dazzleglasses are loaded with glitter so they really add oomph to your lips. Even though they are loaded with glitter, they do not feel gritty, you can't feel them at all on your lips. However, I find reapplication to be a bit of a problem. It doesn't go on as smoothly or look as nice when you have to reapply it.
Description taken from the website:
Lipcolour that dazzles with light and shine to bring an exciting dimensional pop to your lips. Large particle pearls reflect and refract light to mimic the brilliance of quartz and opal crystal. Provides exceptional shine with a crystalline iridescence. Non-sticky, non-tacky, lightweight and moisturizing. Glides on. Wear alone, or layer over lipstick or Lipglass for dramatic effect. Features our signature M·A·C vanilla aroma.
They are part of the permanent line of products by MAC and has a total of 24 shades.
Love Alert (Raspberry Red with red pearl)
Via Veneto (Light violet with blue pearl)
Internationalist (Yellow pink with blue pearl)
Euro Beat (Peach coral with gold pearl)
Local Colour (Neutral yellow pink with gold pearl)
Roman Holiday (Medium Brown with pink pearl)
Rue de Rouge (Light red with pink pearl)
Funtabulous (Purple with violet pearl)
Money Honey (Mid tone rosy mauve with red pearl)
Date Night (Soft blue purple with pearl)
Moth to Flame (Sheer neutral beige with violet pearl)
Utterly Posh (Mid-tone orange with pink and gold pearl)
Smile (Light coral with pink and gold pear)
Extra Amps (Sheer bright blue pink with blue and pink pear)
Goldyrocks (Sheer soft yellow with pink and gold pear)
Stop! Look! (Sheer violet mauve with blue and pink pear)
Girl's Delight (Sheer mid-tone tan with gold pear)
Get Rich Quick (Warm yellow brown)
Bare Necessity (Apricot with red and gold pear)
Sugarrimmed (Milky pale pink with multipear)
Steppin' Out (Clean yellow pink with red pear)
Baby Sparks (Pale pink with violet pear)
Rags to Riches (Plum-pink with teal and red pear)
Like Venus (Bubble gum pink with red pear)
I love Dazzleglasses for its amazing glitter but can make do with an even lighter consistency. I wish they would'nt dry out my lips too.