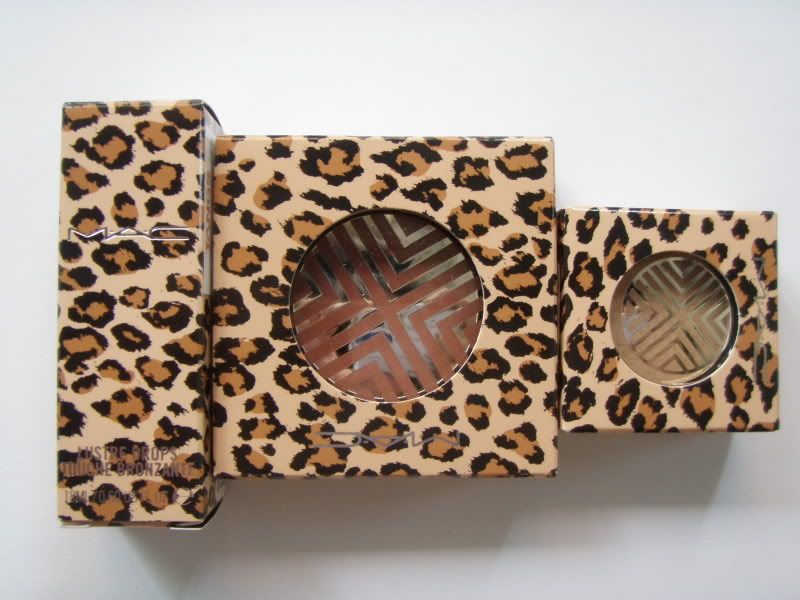 I was out in town yesterday to see my dermatologist. I walked over to Tangs to check out if Stila had Mango crush (I have my eyes set on that). Unfortunately it is only coming in July. I popped over to the MAC counter to have a peak at the Style Warrior collection. Honestly when the collection came out and swtches were posted on the web, I was not excited at all by this collection. Well with the exception of the lustredrops. I was curious about how it looked and how it worked. I got over to the counter and played around and eventually picked up three items. Eversun Beauty Powder, Sun Rush Lustredrops and Soft Force Eyeshadow.
The first item was Soft Force Eyeshadow. Described as a frosty pale white gold. I liked it because it was a veluxe Pearl texture which meant it was buttery soft and had a almost creamy look. I'm totally into the summer look so this fits perfectly.
Next was Eversun Beauty Powder. I wasn't even planning on getting this! I have way too many bronzers and blushes already. I was waiting for the MA to get me my things and I was playing around with the mineralized blushers. She brought over Eversun and swatched it on my hand. It was a really nice peach with gold pearl. With my 187 brush I'm sure I can apply this with a light hand to use as a blush or use this as a bronzer.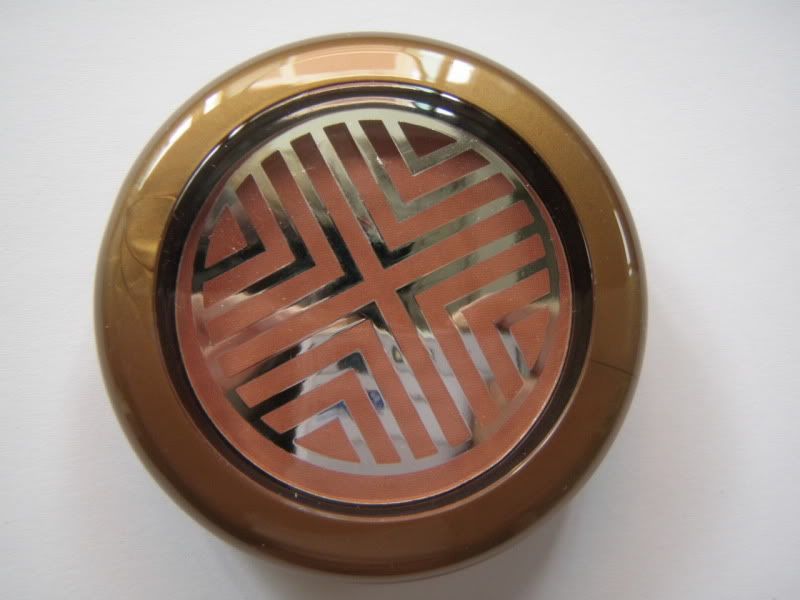 Last item was the Lustredrops in Sun Rush. I think this is suitable for medium skin tones. Pink rebel is a pinky gold that would suit fair ladies who want to use it to highlight. Bronze Hero is a very dark bronze that I can see olive tones ladies wearing it or if you want to use as a wash of eye colour. Sun Rush is a gold bronze. It blended very well and stayed put. When I asked the MA how I would use it, she suggested that I could mix a drop of this into my foundation to give me an over all glow or tap some on top of my cheek bones under the corner of my eye area to highlight my cheekbones. I can see myself using this as an eyecolour too.