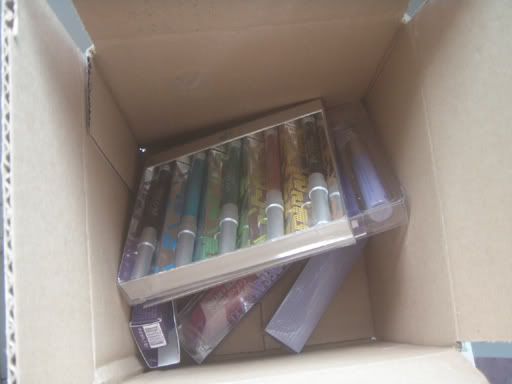 My long awaited Urban Decay haul arrived on Saturday night. Dear mom passed the parcel to me when we were picking up DS. I couldn't wait to open it up but had to settle DS to bed before I could inspect my goodies in peace. I have always been happy with my Urban Decay buys, they never fail to live up to my expectations. This haul is no exception. It feels especially good knowing that all these were at a whopping 30% discount.

They were all nice wrapped in tissue paper. I had no patience taking pics of them. I just tore everything off.
First item was the 24/7 Glide On Eye Pencils. This was the VIP travel set filled with super bright colours. I will post a swatch once I've used them. I bought the Velvet Rope travel set and just simple love the creamy and waterproof formula. Zero is what I use on my waterline now. Stays on better than any other eyeliner I have ever used before.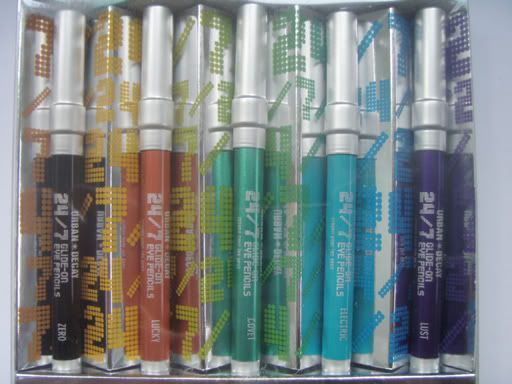 The piece de resistance! The Deluxe Eyeshadow palette! Well the design is sort of blah. The silver mesh thingy is way too kitchy. The purple material is some kind of velvet type material. Definitely going to attract dust. So I guess it will have to be kept in its plastic box. It has a magnetic thingy that closes the palette securely. I like that it comes with a mini Primer Potion. Perfect for travel. The colours inside totally make up for the blah palette design. Oh the colours! Totally will sent any bright eye shadow lover into spasms.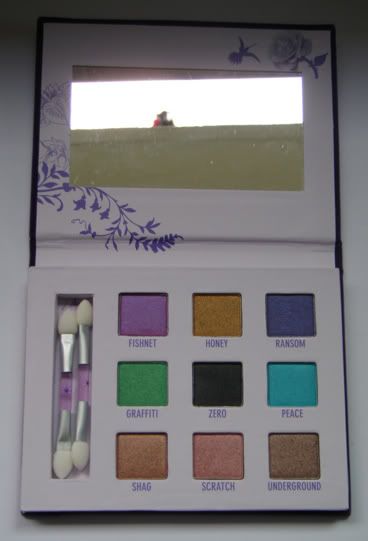 For my good pal 24/7 Glide On Eyeliner in Deviant. Sigh when I saw how nice the blue shade was, I instantly regretted not getting one for myself.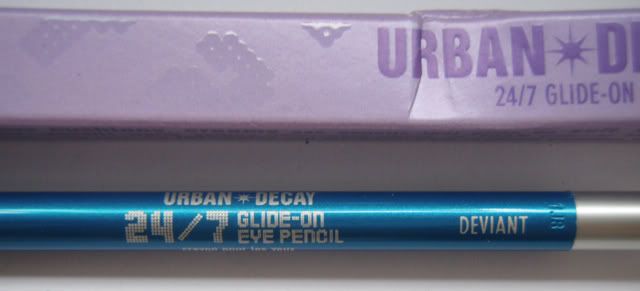 The Pocket Rocket Lipgloss in David. (David by the way is a mauvey pink shade) I bought this based on the reviews of
Musings of a Muse
. It is just so cheeky I had to have it. Anyway I used it today. It is not as sticky as lipglasses and stayed on fairly well. I'm not so sure about the scent though, I can't put my finger on it but it tastes like creme brulee. I am very happy with the shade I bought. DH rolled his eyes when he saw dear David flashing his underpants!