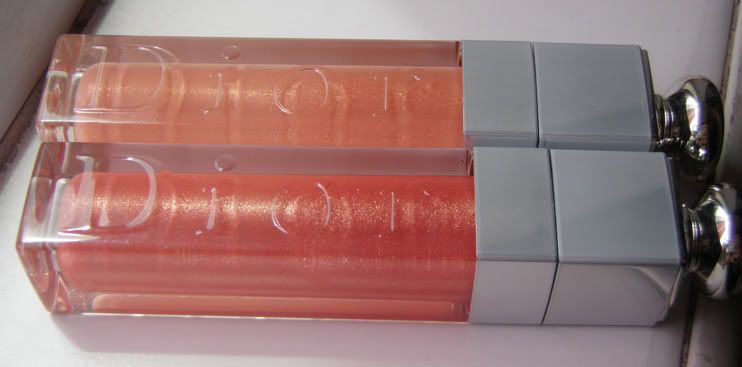 I'm been missing in action with quite some time. The start of the year wasn't a good one for me. I had quite a few "exciting" stuff happen. I had quite a few first experiences for the first two months of this year.
1) Experiencing my very first full blown toothache that kept me up all night.
2) Getting my tooth extracted since primary school.
3) Realising that a trip to the dentist wasn't that bad after all.
4) Then having my wisdom forcibly removed when the local anaethesia wasn't working (can you say ouch!)
5) Realising that I still managed to survive after that horrible extraction.
Anyways, enough of the boring stuff. My very good guy friend finally got married (Yay!) and had the most beautiful wedding ever. Of course helping out means having a good excuse to get new makeup. Well I picked up 3 lipglosses in the month of February. I didn't like all of them though.
Dior Ultra- Gloss Reflect
I went to the Dior counter at Tangs because initially I wanted to do a gold bronze look for the wedding. I was itching to try the gloss reflects after seeing some swatches by
a fellow blogger
. After swatching them, I couldn't decide between two lipglosses so I ended getting them both. What can I say, I'm not in love with them. While they look really good swatched, they don't wear very well on my lips. I tried both with lipbalm and without and on top of lipsticks. Somehow they just slide all over the place and don't settle very well. They become goopy and don't reapply well either. I prefer Chanel Glossimers. Glossimers have a really nice texture and looks really good when applied either directly on lips or on top of lipstick. I'm quite sore that I paid $40 SGD for each gloss.
Peach Lame has less pigmentation. It didn't good on its own on my lips. Applying it on top my peach / orange lipsticks helped and added some sparkle and shine.
Ratings: 1 lipstick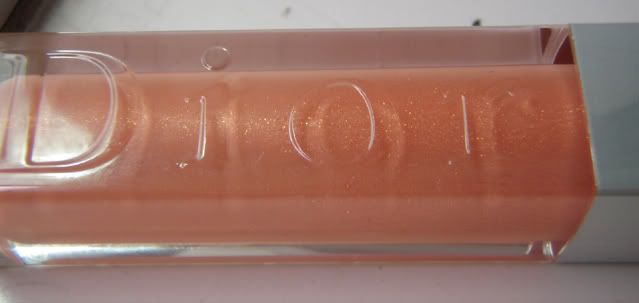 Orange Raffia has more pigmentation and can be worn on its own.

MAC Cremesheen Glass
Fickle minded me then decided to buy a new silk blue dress for the wedding so bronze looks are out of the question. I wanted a pinky pink look so now had to look for a bright pink lipgloss. I saw the Cremesheen swatches at Specktra and heard that everyone was complaining about the lack of pigmentation. However, Petit Indulgence was the one shade that many people liked so I decided to buy that. What a good choice! I really love it. Truely a lovely bright pink that brightens up my now NC35 face. Stays on well, even though it is sticky it isn't offensively so. And best of all I found my new best favourite lipstick and gloss combination. Cremesheens go so well with creamy lipsticks. I'm eyeing Creme Anglaise which is a neutral mauve shade.
The nicest combination pairing for Petit Indulgence is to layer it on top of Bobbi Brown's lip crayon in Wild Raspberry.