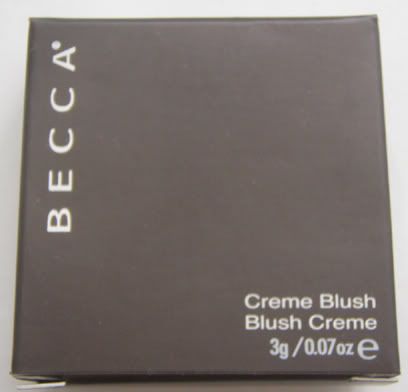 This is part of my virgin buy at Sephora last month. I am so swamped with work that I haven't had a chance to pen my thoughts about this blush.
AS you can see, all of Becca's compacts feature this slightly odd looking compact. It is rubberized so I guess that makes it sturdier as compared to compacts made of plastic. It kinda looks like a UFO. I'm quite neutral about how this blush looks although I know of some reviewers who just think this is ugly. It has a small mirror inside and has an easily opened catch. This is quite a small compact, it weighs about 3g. Very much less product that BB Pot Rouge which holds about 11ml of product. Becca Creme Blush goes for $59 whereas BB goes for about $40. So if you are talking about value for money, BB wins hands down.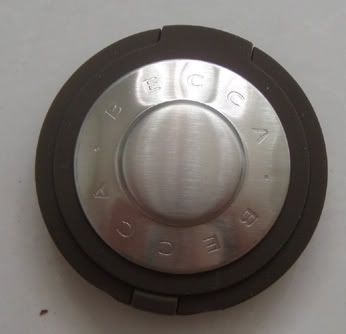 Amaryllis is a very pretty cool pink colour that gives cheeks a fresh pop of colour. When worn over foundation/bb cream and under powder, the colour is a subtle pink. When over powder, the colour becomes more obvious. I love the texture of this creme blush. It is very unlike Bobbi Brown Rouge Pots which has a thicker consistency making it slightly more difficult to blend. Amaryllis is very easily blended. Although I have oily skin, this doesn't feel greasy on me. When worn over powder, this blush lasted the whole day that is from 6 a.m. to 5 p.m. without having me to touch up. My cheeks did not look oily or shiny. I think that is also due to the kind of base I have on.