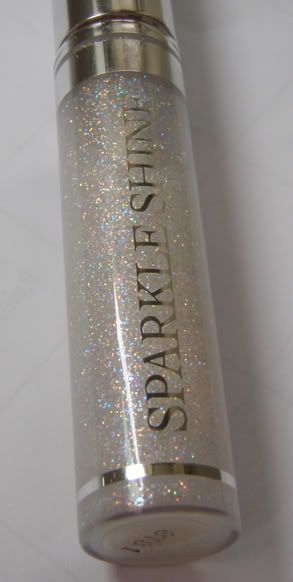 I had my staff dinner to attend last night, to top it off my galpal and I were planning to head to Attica to let loose. I went down to Orchard to have a haircut and since I had a little time to waste I picked up some new makeup. I bought MAC Liquidlast in Point Black, Shiseido's The Mascara Base and Dior's Sparkle Shine Lip Gloss.As I was chatting with said galpal, I found out that she went out and did some makeup shopping too. So I guess I'm not the only one that needs an excuse like a fancy event to get more unneccessary makeup. I tend to notice that with events like this, the spending becomes more reckless. For example, it took me a good month to finally decide that I do want the Bobbi Brown and Shu Uemura palette. I walked past my counters quite a few times to look and see. I visted Nordstrom as well. But when faced with a situation like a event a few hours away I would happily plonk my money at the counter if it promises to make me glamorous.I wanted to do a dark smokey look and wanted some sparkling pink nude gloss to go with it. I headed to Dior because I saw some of
swatches online
, they really look very nice. I picked out two colours, the SA was looking for them when I chanced upon this darling gloss.
It is called the Dior Sparkle Shine lipgloss. It is a clear lip gloss with multi-coloured glitter particles. When I swatched it on my hands, it was love at first sight! It helps that the lights above reflected the glitter particles so clearly. I had to have it! So I took this home instead and told the SA I didn't want to other glosses I picked.
I used it over my lipstick MAC 4N. First of because the glitter particles and slightly larger it feels slightly gritty on the lips. But how it amps up your lips. After testing out applying this lipgloss over lipstick and ohter lip glosses I realise that it feel gritty on lip sticks but not over lip glosses. You may not want to layer this over matt lipsticks because the glitter doesn't show up very well. It has a heavenly signtaure Dior lipstick scent whick was very pleasant and not too overpowering. It was also very easy to reapply after.
I paid $37 for it. I prefer MAC Dazzleglasses over this.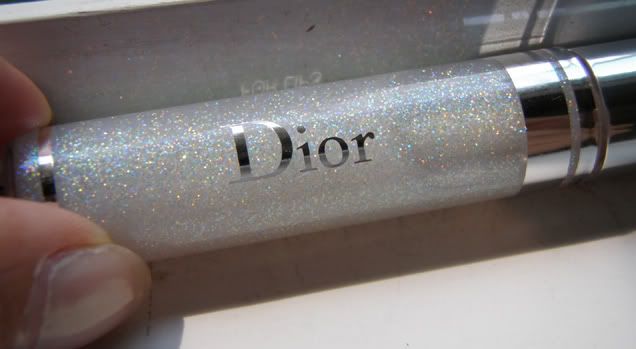 Ratings: 2 lipsticks