This bronzer was part of my Urban Decay haul. I've been using this baby for the whole week and I really love this! Look how cute it is, being packaged like a cupcake. I love cupcakes.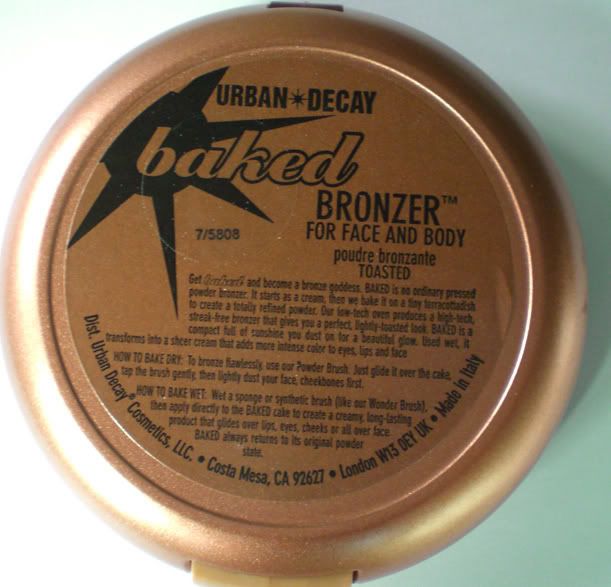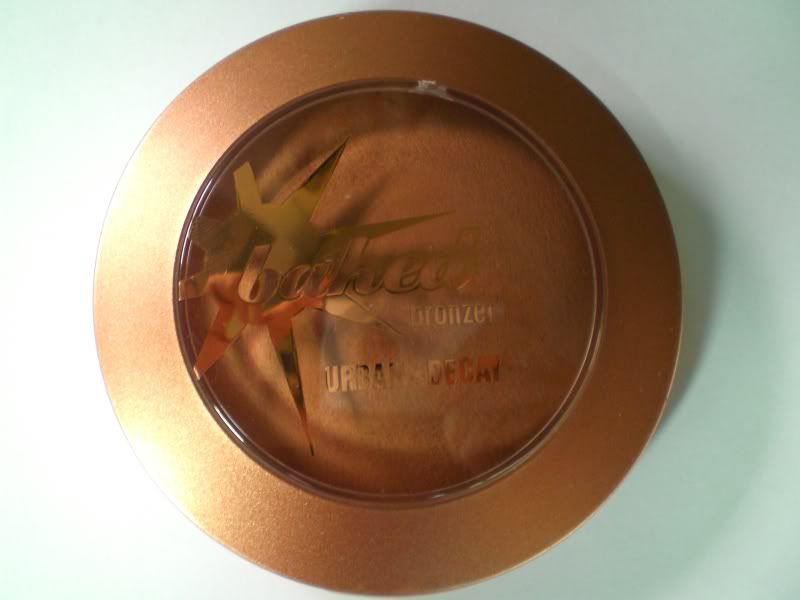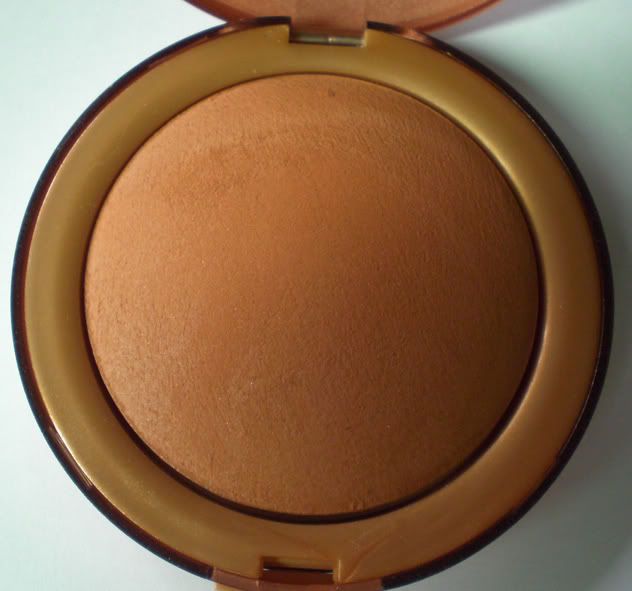 It looks really like a dark orange in the pan and probably will not be very suitable for very fair ladies. But it is suitable for my NC30 skintone. This is very pigmented so when I tried using my MAC 129 fluffy brush, I found that it picked up too much product even after tapping away the extra. Upon application, it looked too dark and I had to use another brush to blend it further. The next time, I tried my trusty MAC 187. It made all the difference. I tapped off the extra and gently swept the brush in a figure 3 over the sides of my face. Forehead, hollows of cheek and the side of my chin. Then a little more on the hollows of my cheek. I added my favourite peach/apricot blush on the apples of my cheeks and blended both to make sure that there isn't a distinct difference between the two colours.Viola! Healthy and natural glow and I looked like I had sharper and more pronounced cheekbones. Because this is matt, my pores did not look obvious. It did not turn into a shiny greasy mess even after 4 hours. I didn't really need to touch up that area. You can apply this with a damp sponge for a stronger look but I don't think I will want to attempt that. The colour probably will look too strong.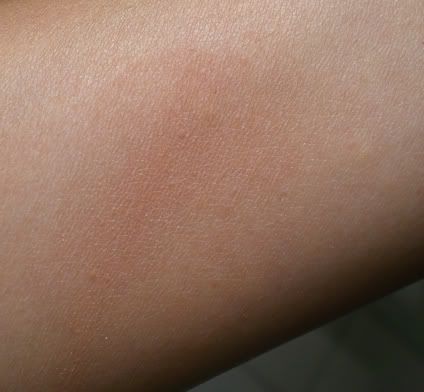 Taken from the website:
Our bronzer's name is a bit of a triple-entendre. First of all, it gives you a nice baked, toasty glow without the threat of skin damage. Second, it's literally baked in an Italian oven on a tiny terra cotta disc for 24 hours, then hand-finished by a factory full of motherly Italian women. The result is an ultra-smooth, sheer-finish bronzer that can be used wet or dry and always goes on streak-free. And third, well, if you don't get the joke, we're just not going to tell you.Apply dry with a fat brush for a light dusting of summer sun, or use it wet with a sponge for a deeper St. Tropez shade. Because the formula is cooked, not pressed, the powder returns to a micro-fine feel after being wet - without glazing!

Tips: Use Baked Bronzer on your face or body. Try using a small wet brush to deliver rich, concentrated color to eyes and lips, too.
There is quite a lot of product in this compact, 10g of it. At a very nice price of $24 USD. It comes in three colours, the other two being Baked (bronze with golden shimmer) and Gilded (bronze shimmer with gold veining).